I decided to introduce a new training offer, group lessons. This can help the people that are interested to improve with a lower expense. I offer standard plans and personalized plans,
about the personalized plans, if you manage a group of people that like to take lessons, I can make a specific training for you.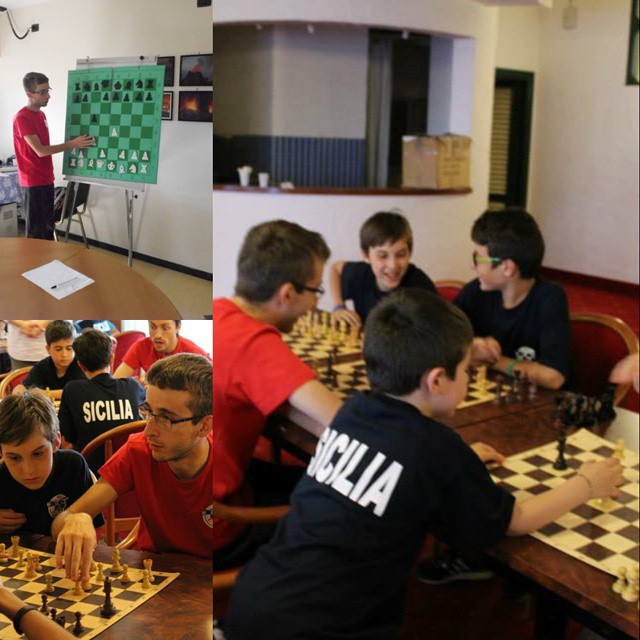 I offer a lot of options about the standard plans  according to your strength to improve your chess:
1000-1199 (Group F) 
1200-1399 (Group E)
1400-1599 (Group D)
1600-1799  (Group C)
1800-1999 (Group B)
2000-2199 (Group A)
How does work the training ? Easy! You need only to take skype (if you don't know how make a skype account, follow this video), if you have problem with the download, maybe this video can help (click here).
And a free account on lichess.org or chess.com, if you have both the accounts is much better.
For each session you have
Video Recording of the live lesson
Pgn file of the lesson
Homeworks to do during the week
Support by email, if you have questions about the last lesson or about the homeworks
If you need more informations about the courses please contact me (click here)